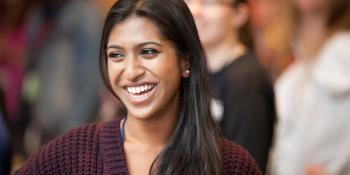 Youth Programs resources and activities
The resources below are intended for teachers, parents, other youth leaders and student groups to use with youth.
Individual or group games and activities
Build a model Habitat for Humanity house (.pdf)
Build a model Habitat for Humanity two-bedroom house using this free downloadable activity and an empty cereal box.
Card creation kit
Young people can use the resources in this kit to make cards for donors, homeowners and volunteers, as well as friends and family. Download instructions and templates.
Habitat Bingo (.zip)
Habitat for Humanity Bingo features tools for a fun twist on a classic game. Download the .zip file for instructions and cards.
Hands-on building activities for youth
Do you have youth under age 16 who want to do some hands-on building? Check out these step-by-step directions for individuals or groups to do with the help of an adult.
Group activities
Welcome home housing simulation (.pdf)
Using the welcome home housing simulation, groups of teens role-play as homeless individuals who must seek adequate and affordable housing in relation to their different situations. Participants learn about different aspects of housing assistance, such as applying for a lease and Section 8.
Lesson plans and programs
Classroom lessons
Teach students about housing issues around the world with complete classroom lesson sets. Lessons in a variety of subjects are included for elementary, middle and high school students.
Family activities
Families can use these activities to learn how decent, affordable and efficient homes affect people's lives.
Youth group activities
Youth and service groups can use these activities to learn about global housing needs and to develop an understanding of the role they play in their own communities.
For more information, contact youthprograms@habitat.org.