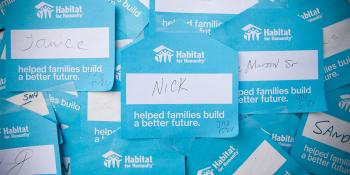 Partner promotions
Promotions from our cause marketing partners engage consumers to help raise the funds that families need to build strength, stability and self-reliance through shelter. You can support this mission by participating in these special promotions.
For more information on our cause marketing campaigns, please contact causemarketing@habitat.org.
Thank you to our leading sponsors who build alongside us:

At Home has been a Home is the Key campaign partner since 2017. At Home donates a portion of sales of select products to Habitat, in addition to offering a checkout donation program each year.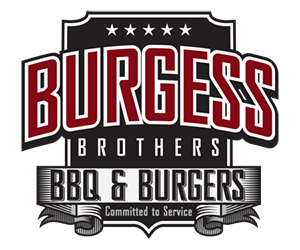 The Burgess Brothers LLC pledged a minimum donation of $100,000 to Habitat, including a donation of $2,500 directly to Habitat for Humanity of Sacramento to support efforts in their local community. A minimum of $97,500 will be raised for Habitat for Humanity International through the sales of these Burgess Brothers signature products through Oct. 1, 2020:
ChurWaffle Iron: $0.60 of every iron sold will be donated to Habitat (30% of their proceeds).

All Purpose Homemade Cornbread Mix: $0.25 of every consumer package of cornbread mix sold will be donated to Habitat (15% of their proceeds).

Hotmat: $1.00 of every Hotmat sold will be donated to Habitat (45% of their proceeds).

Charity Miles is an iPhone and Android app that lets you earn money for the world's top charities, including Habitat for Humanity. Just launch the free app, choose Habitat for Humanity as the charity of choice, and either walk, run or bike. Charity Miles will donate to Habitat for every mile covered. Walkers and runners earn 25 cents per mile; bikers earn 10 cents per mile.
Delta SkyMiles members can donate their miles to Habitat for Humanity through Delta Air Lines' SkyWish program. These donated miles will help Habitat to direct even more resources into projects that help families in need of affordable housing.
A minimum of 1,000 miles is required. To donate or to receive additional information, visit delta.com/skywish.

HSN Cares is dedicated to empowering women and helping families in times of need. HSN has partnered with Habitat since 2014, collecting donations at checkout and donating a portion of sales of products and other cause initiatives.

Jasco commits 50% of all net profits to support causes related to water, food, shelter and disaster relief. From Sept. 1, 2019–Sept. 1, 2020, when customers make a purchase online, they can choose Habitat for Humanity from a list of featured nonprofits, and Jasco will direct the donation from that sale to Habitat. Jasco has committed a minimum of $100,000.

A new cause marketing partner in 2019, Lazy Dog is headquartered in Costa Mesa, California, and operates 34 restaurants in six states across the country. From Nov. 12 to Dec. 31, 2019, guests were invited to purchase a gingerbread house decorating kit for $5.95, and 47% of the purchase price from the sale of each kit was donated to Habitat for Humanity International. Lazy Dog has committed a minimum contribution of $100,000.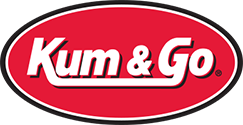 Kum & Go has been a partner of Habitat since 2013. Each year, Kum & Go invites customers to join the partnership through a donation at checkout program, as well as providing a portion of product sales. Additionally, Kum & Go sponsors a full house and provides grants and volunteers to support Habitat projects in multiple markets.

A new partner of Habitat for Humanity as of December 2019, Miir will feature Habitat as one of three nonprofit partners in their "GiiVen" campaign. Through Dec. 31, 2020, based on sales of its GiiVen line of water bottles, Miir will pool funds equal to 3% of net sales. Purchasers will have the opportunity to vote for their favorite of the three charities, and the funds will be distributed to each proportionally.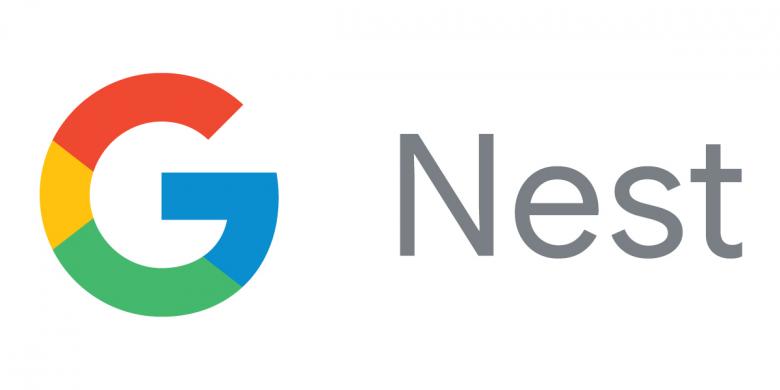 Nest, a Google company, announced its partnership with Habitat in April 2018 and kicked it off by donating 10% of the sales of thermostats to Habitat for Humanity International. In addition, to help lift the energy burden for families in the U.S., Nest will be donating 4,000 Thermostat E units to Habitat affiliates for new homes or repairs. Google employees are also providing volunteer support to build cottages in Sonoma, California, with families affected by recent wildfires.

In February 2020, Pottery Barn launched a program called Goods that Give Back. Habitat for Humanity is featured as one of the six nonprofits in this program. Throughout the year, Pottery Barn will make an exclusive product available that is tied to each of the nonprofits, and 25% of the purchase price will be donated to the respective nonprofit. The product that gives back to Habitat will be available beginning July 2020. Also, when shopping online, Pottery Barn customers can add a donation of varying amounts to their shopping cart that will be collected at checkout.   

From Oct. 11, 2019-March 13, 2020, Volvo Construction ran promotional spots featuring Habitat for Humanity during the airing of Gold Rush on the Discovery Channel. Viewers were encouraged to go online to vote between Habitat for Humanity International and one other featured nonprofit. Habitat received 40% of the proceeds from the auction of a Volvo Gold Rush excavator.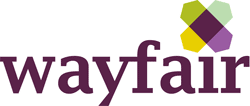 Wayfair, the online home store for furniture, décor, outdoor living and more, has supported Habitat's mission through a checkout donation program since 2012. Customers can add $1, $5, $10 or $25 to their online order to support Habitat's work.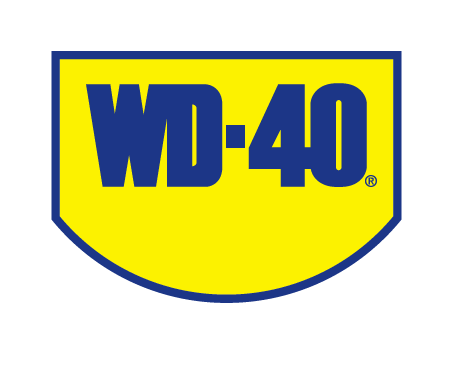 Habitat for Humanity International announced a national partnership with the WD-40 Company in 2020. From March 6 through April 30, WD-40 will donate 50 cents for every 12-ounce can of WD-40 Multi-Use Product sold at participating Lowe's stores. WD-40 has committed $50,000 to Habitat.
Thank you to our supporting partners:
Marketplace Events
A long-time supporter of Habitat for Humanity, Marketplace Events is offering its customers who purchase tickets for Home & Garden and Holiday Shows the opportunity to donate at checkout. This campaign runs from February 1, 2019, through February 1, 2020. Additionally, Marketplace Events is making a corporate donation of $20,000 to Habitat.
How to become a cause marketing partner
Co-branded marketing partnerships provide opportunities for your company, its employees and consumers to get involved in a worthy cause. Proceeds from the sponsorship of Habitat's promotions directly support our Global Mission Fund, which is used to transform communities across the globe.
Some of the ways in which you can get involved:
Percentage-of-sales donations.
Redemption-based donations.
Event-driven fundraising.
Targeted packaging.
Sponsorships.
Habitat is a highly rated charity that adheres to the Better Business Bureau's Standards for Charity Accountability and InterAction's Standards of Excellence, Section 5.
If your company is interested in becoming a cause marketing partner with Habitat for Humanity, please email causemarketing@habitat.org.
Subscribe to our monthly newsletter
Get our latest news, volunteer opportunities, DIY tips and other ways to get involved with Habitat for Humanity.
All rights reserved. Habitat® and Habitat for Humanity® are service marks of Habitat for Humanity International. All names, service marks and related materials are used with its permission. Such use does not constitute or imply the endorsement or recommendation of any company, product or service.